NEWS/ARCHIV
Successful start of PROFILES
On 1st December 2010 the starting signal for the PROFILES project has been given. PROFILES is one of three projects that have been selected of the European Commission within the "Support Program 7 (FP7)" and been classified as particularly eligible within the supporting program "Science in Society (SiS)" by an expert group. PROFILES is the acronym for "Professional Reflection-Oriented Focus on Inquiry-based Learning and Education through Science".

Four central themes are the cornerstones of the PROFILES project:
- inquiry-based learning,
- reflective teaching,
- further professional training,
- collegial cooperation.
The duration of the PROFILES project is four years.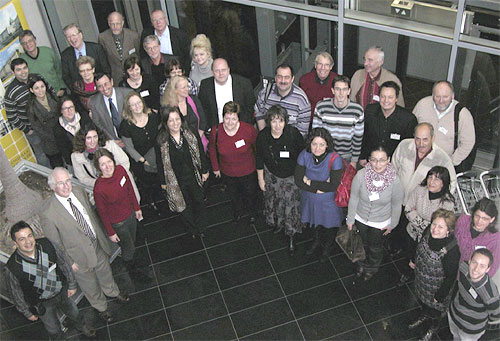 From 9th to 11th December 2010, the consortium partners from 22 institutions and 20 different countries of the European Community and of the countries known as the EU-associated nations met at the Free University Berlin – the coordinating institution of the PROFILES project – for the kickoff and first consortium meeting (see picture).
NEWS:
---

Kick off (more)

PROFILES 1st Consortium Meeting
Berlin, 9th–11th December 2010